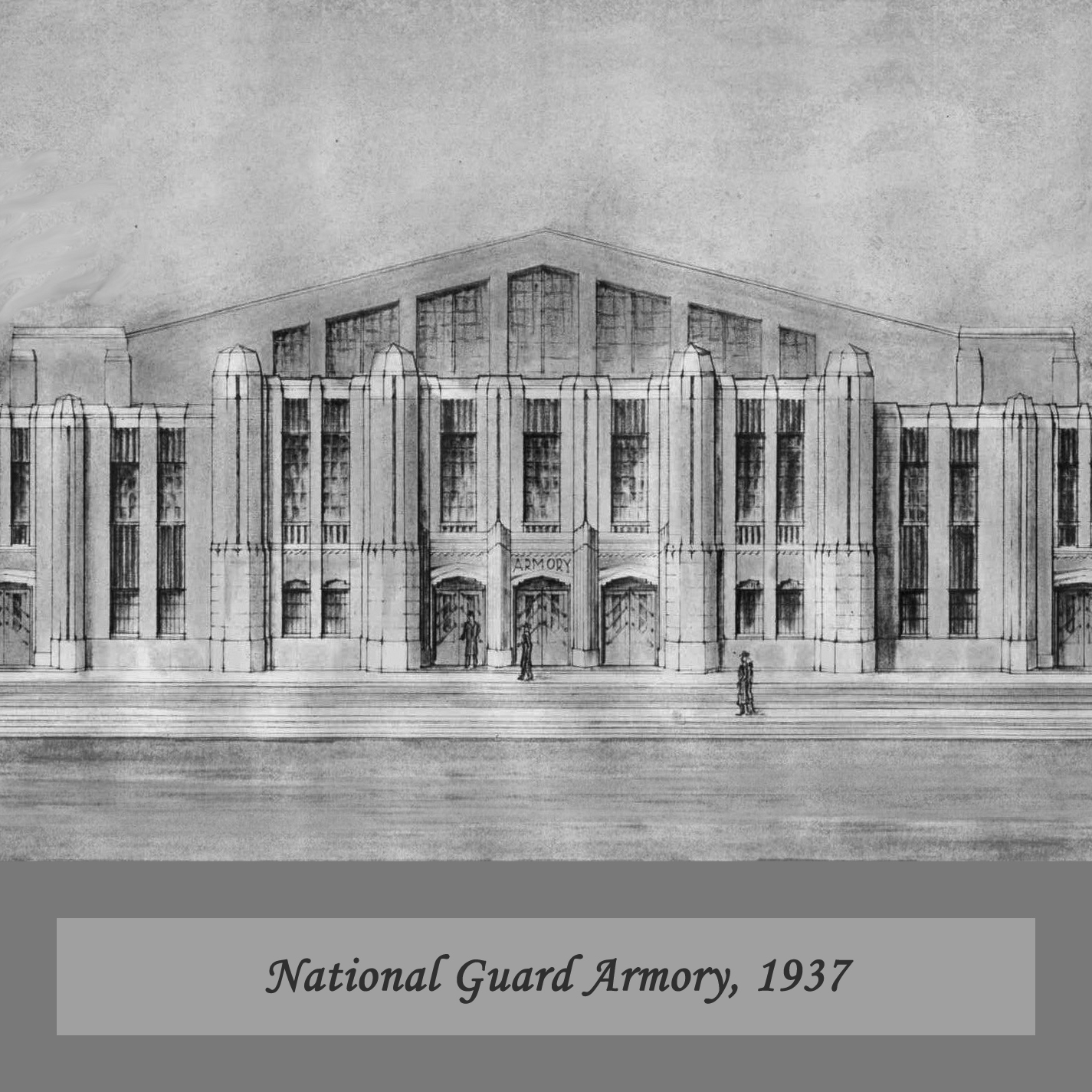 The Illinois National Guard Armory located in Rockford, Illinois was built in 1937 by Bradley & Bradley Architects. The Armory is designated as a local landmark, and is also listed on the National Register of Historic Places due to its longtime role as a focal point within the community.
The building was done in the Neo-Gothic Art Deco style of the 1930s and it featured the first use of ridged frame construction. This vaulted the fieldhouse portion of the building with a single unified steel frame, which was also connected under the floor from one side of the building to the other. At the time, this was the first attempt to use this type of construction.
The firm received national recognition for the design, which is the precursor to pre-engineered steel buildings seen today.