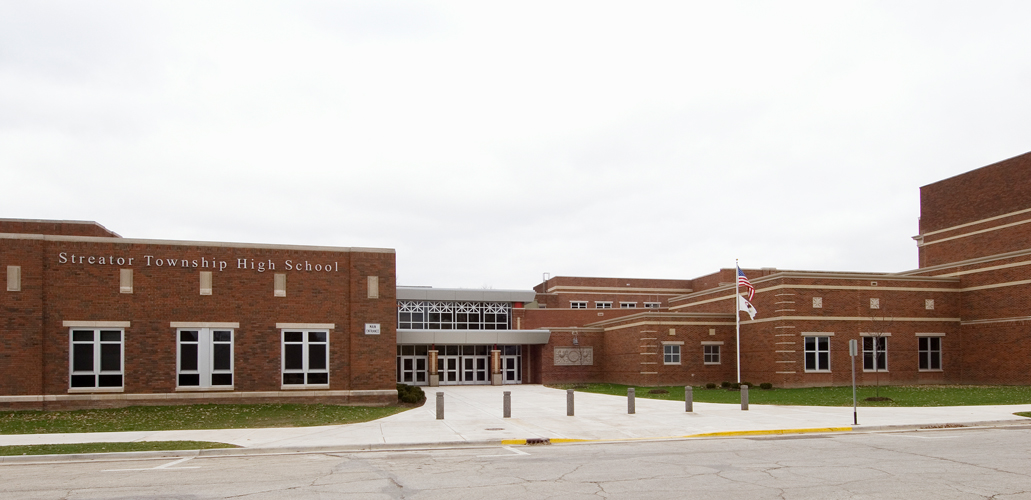 The firm has assisted Streator Township High School District #40 on multiple projects including referendum consulting, programming, architectural design, interior design, bid phase services, and construction administration services. The school occupies the same urban site it has called home since 1882. The historical context of the original school required an acute sensitivity to detail, scale, and material, much of which was accomplished with the incorporation of salvaged masonry elements. 
The firm completed a two phased addition and remodeling project that allowed the school sessions to continue uninterrupted. The first phase included a 72,000-sf (3-story and mechanical mezzanine) classroom addition. Phase II included a 45,000-sf addition and 35,000-sf of remodeling. Previously a maze of additions, the school now has a true center in the uplifting, daylighted commons areas, which serves as a hub to major functions. The additions and remodeling also combine to form a learning environment that includes technology-enhanced classrooms, high tech science labs, modern vocational shops, library, administrative and student services.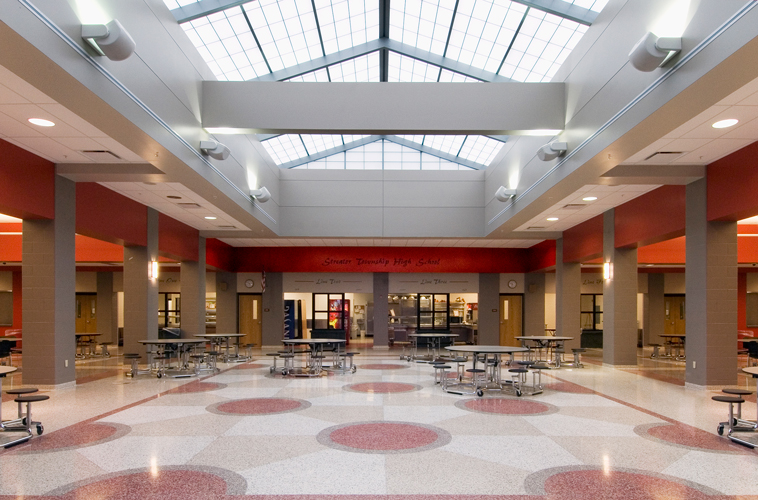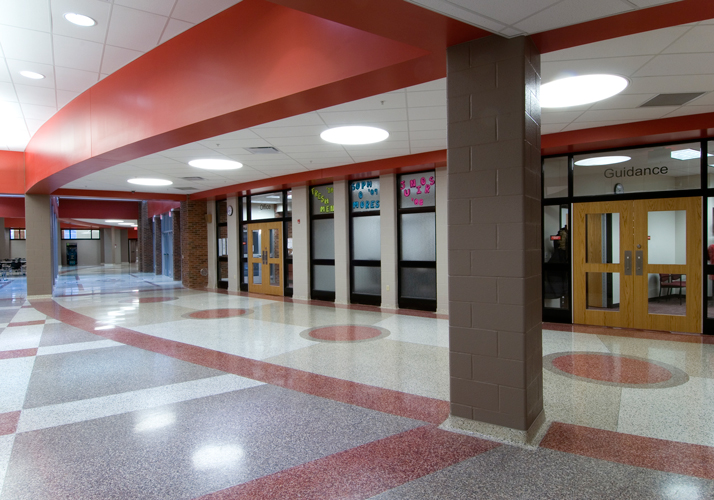 Other projects have included the repair of the outdoor track's pavement and installation of a new resilient surface, demolition of asbestos-containing windows and installation of new thermally-separated aluminum windows with high efficiency insulated glass, and an auditorium addition and remodel study.