1919 Architects is a full service architectural firm providing personalized service backed with quality performance. From coordinating soil investigations to producing landscaping plans; from providing interior color and material selection boards to producing eye-catching 3-D renderings – we surpass our competition and exceed our clients' expectations, ensuring their projects are run in a smooth, efficient and cost-effective manner. 
1919 Architects also provides the following premium services:
1919 Architects has extensive experience working closely with housing development agencies, churches and private developers to meet the expanding market for assisted care facilities, skilled care units, group homes and related special use housing. The firm has a strong working knowledge of the processes involved in developing, funding and obtaining government approvals for not-for-profit projects. We have participated with a wide variety of housing providers in Illinois, Florida, Wisconsin, Missouri, Oklahoma, Iowa, and Kansas. 
It has been our experience that certain funding programs require completed architectural plans before grant funds are released. For our not-for-profit clients, 1919 Architects is willing to negotiate deferred payments of architectural services until funding is achieved.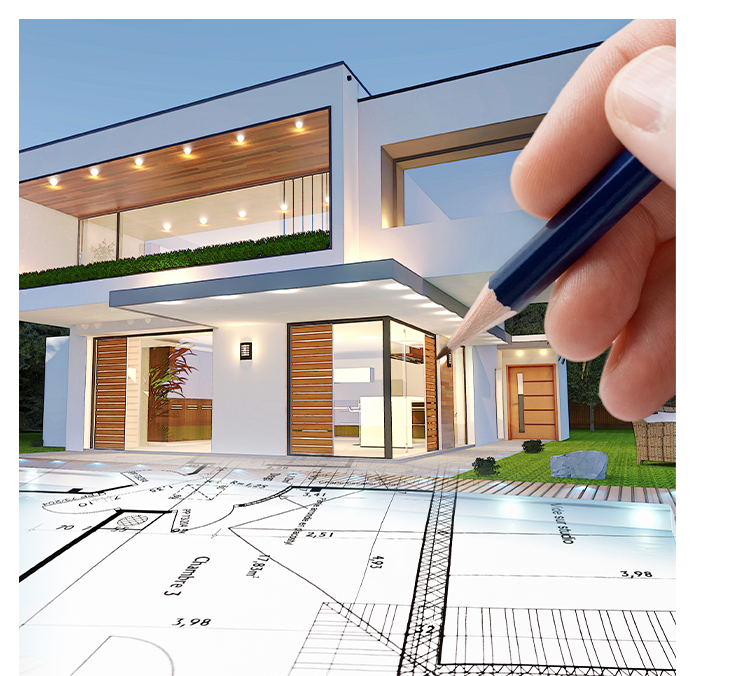 They say planning is everything. We believe it's a very crucial first step. 1919 Architects is able to provide long term master planning reports, campus site planning, physical needs assessment reports, and building and systems survey reports. We also provide physical needs assessment reports approved by the Department of Housing and Urban Development. 
Finding a cost effective and feasible site for construction is difficult in today's market. 1919 Architects provides preliminary site research based on zoning requirements and initial building code reviews. We are able to generate requests for proposals for geotechnical and surveying services and provide hiring recommendations based on response proposals.  If needed, we are able to assist in the rezoning process by providing preliminary designs and presenting them to the zoning board of appeals. 
1919 Architects provides independent cost estimating for all phases of your project design. We have a large database of existing projects to draw actual construction numbers. We also use Means Cost Data to verify estimates. Our cost estimates are approved by the Department of Housing and Urban Development. We are familiar with all the required HUD forms such as 92326 Project Cost Estimate Worksheet, 92328 Contractors and/or Mortgagor's Cost Breakdown, and 92329 Property Insurance Schedule. 
1919 Architects can produce various types of marketing material for our clients. We provide renderings of final designs both hand drawn and computer generated. We have state of the art computer software to assist us in creating presentation materials in a timely fashion. We have provided our clients with small scale unit plans, rendered site and floor plans, furniture placement plans, and both interior and exterior perspective view. We are willing to work directly with your graphic designer to provide all the required documents in the appropriate file types. 
1919 Architects is committed to furthering the goals of the Americans with Disabilities Act. Our expert staff is well versed in the Illinois and Florida Accessibility codes, Uniform Federal Accessibility Standards, ADAAG, and Fair Housing Guidelines.
We have also served on several Subdivision Home Plan Review Boards to help determine if proposed plans will have a detrimental effect on property values in the area. 
Material and color selection is a very important part of the success of every project. 1919 Architects provides assistance in material and color selection for both interior and exterior use. We are able to produce material boards demonstrating how all the color selections work together to form a cohesive look. We typically provide at least three different color schemes for use in making a final decision. Our experience has shown us what color combinations get the best feedback from the end user, which patterns and colors show less soiling and are easier to maintain, and which styles are timeless and enduring.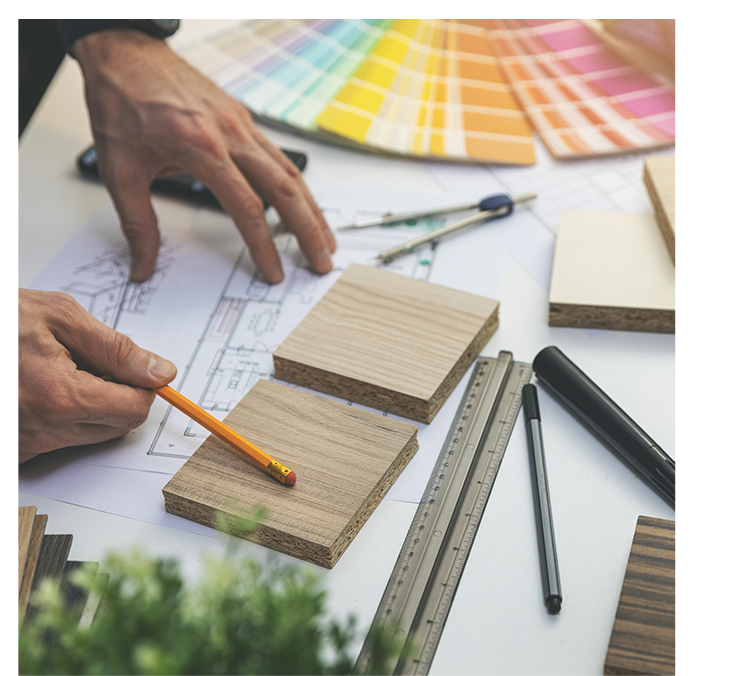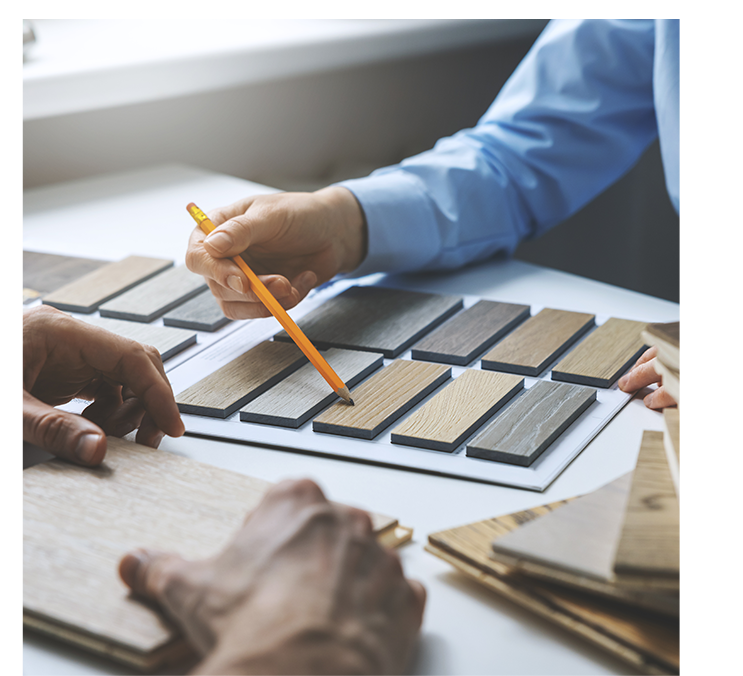 We also offer full service interior design. Led by a licensed interior designer, we provide services for selection, specification, and procurement of commercial furniture, art, and decorative accessories. Our firm is a licensed retailer, and able to purchase on behalf of our clients if desired. 
Independent Construction Observation
At 1919 Architects, we have a team of construction observers capable of providing unbiased review of the construction process. We are familiar with the processes and requirements of various governmental agencies. 1919 Architects has provided independent construction observation to the Chicago Office of Housing and Urban Development on many projects. Our staff is well versed in general construction practices as well as various codes and regulations that may apply to your project.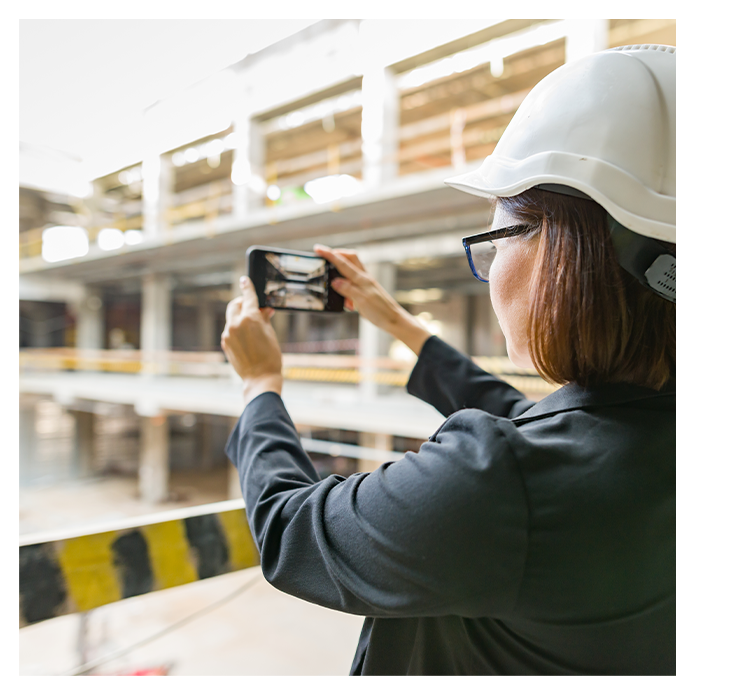 At 1919 Architects, our involvement in the project does not end at project completion. We provide a 9 month warranty walk through with a list of warranty repair items for the contractor. We are also willing to return to the project for the official 12 month warranty walk through to insure that all items listed on our 9 month warranty report have been completed.
We are always available to assist our clients in any way. We can provide PDFs of building floor plans for use by building staff. We also have the capability to provide emergency evacuation diagrams. Firm principles are available to answer maintenance questions from your staff, even if the project was constructed several years ago.
We always appreciate any post occupancy feedback from our clients. It is our belief that communication between the architect and the client should never end at substantial completion of a building.